Editing An M3U File | Customize IPTV Playlist.
Editing an m3u file is important for the user who wants to watch only their of a few countries except all others. As nowadays every IPTV provider is offering thousands of Live TV and VOD streams. Many apps don't support groups and in this condition, a BIG list of channels looks confusing. List of groups supported IPTV Apps.
The solution of this too big IPTV channels list or VOD streams list is to edit your IPTV Playlist yourself and make it as you want. We have a solution that makes it very simple, REALLY VERY SIMPLE.
Requirements To Edit IPTV Playlist:
Notepad++ or TextEdit (Mac)
An m3u file, (suggested trial provider)
Just remember:
We are editing an m3u_plus file (m3u with options), this file contains groups of countries in it.
If you have a simple m3u file, you can get with options file by changing m3u to m3u_plus in the m3u URL provided by us.


Editing/Customizing An M3U FILE:
As we will be customizing an m3u file, you must have an offline m3u file, to get a file click on your provided m3u file from your IPTV service provider. Follow the steps below to do so:
Copy the original m3u file 3 times 1 as a backup (keep it safe) and 2 for this process. Like this: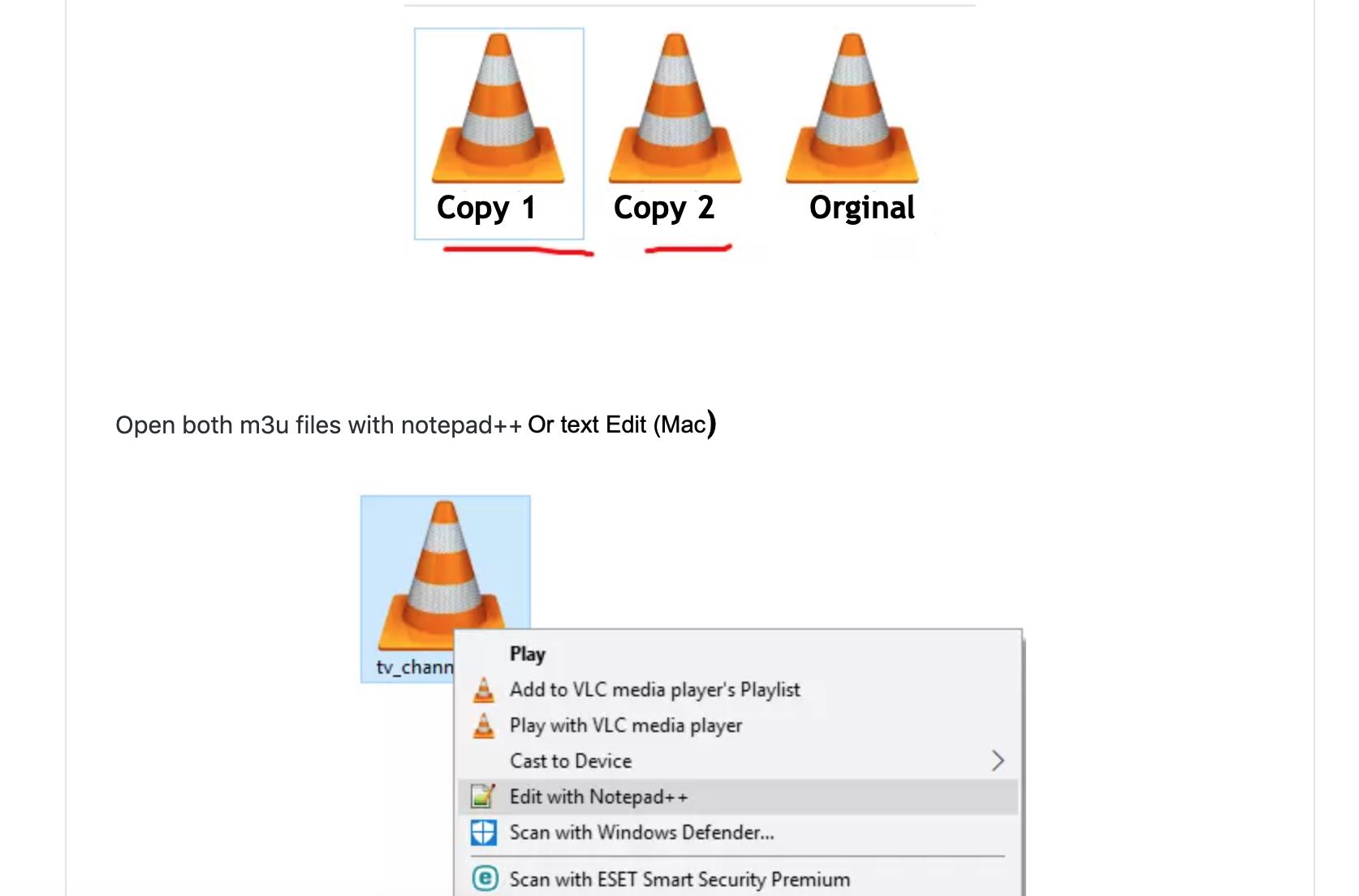 Now from 1st copy of the m3u file, copy your favorite LiveTV and VOD streams to the 2nd copy of m3u. Remember to start copy from #EXTINF:-1 to Digit IDs and for VOD copy till extension like .mp4, .mkv, .avi Like this: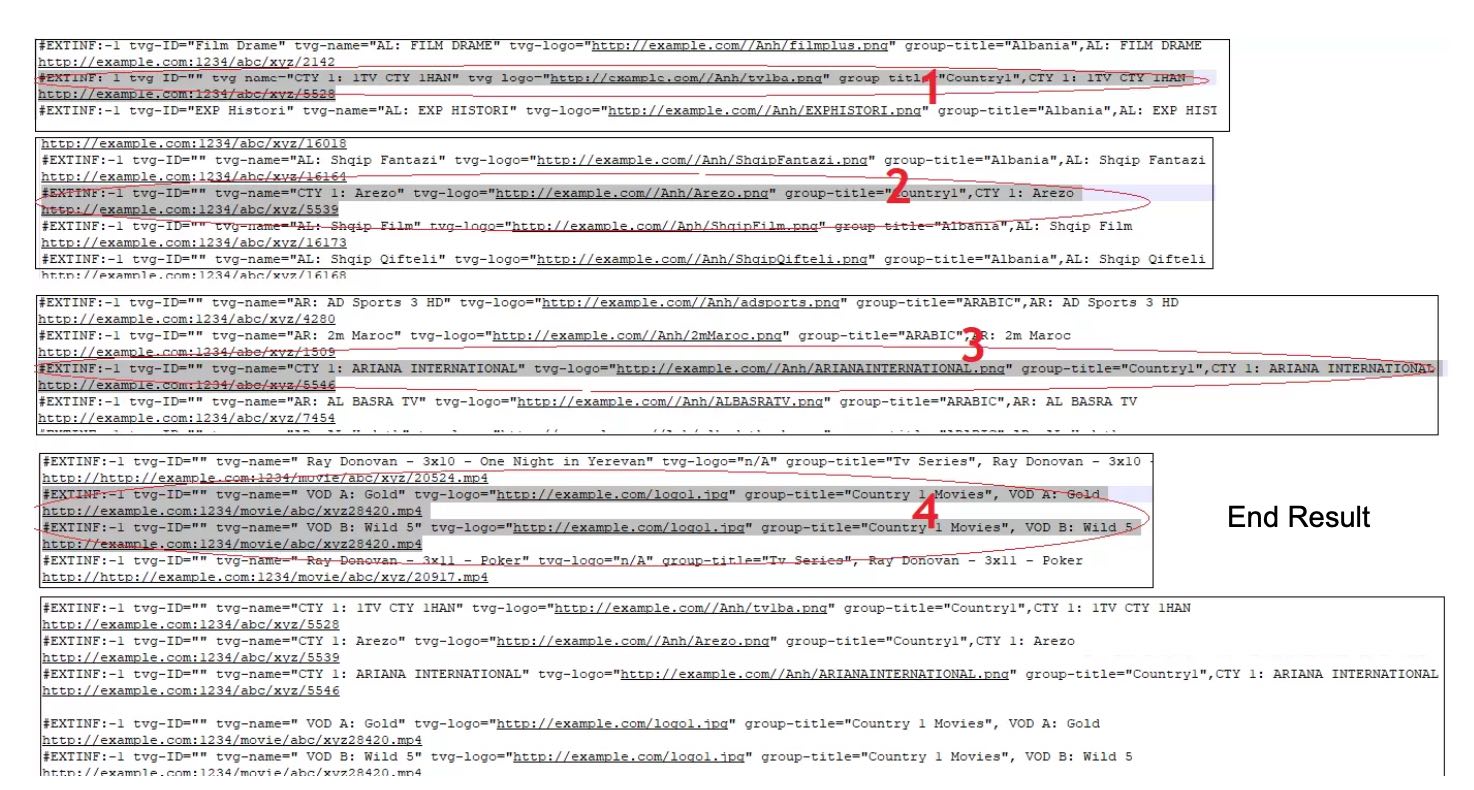 It will look like this after copying the streams we only need;

Now you can save it and you will see the only streams you copied will be shown in the IPTV App including groups, it will look like this on VLC: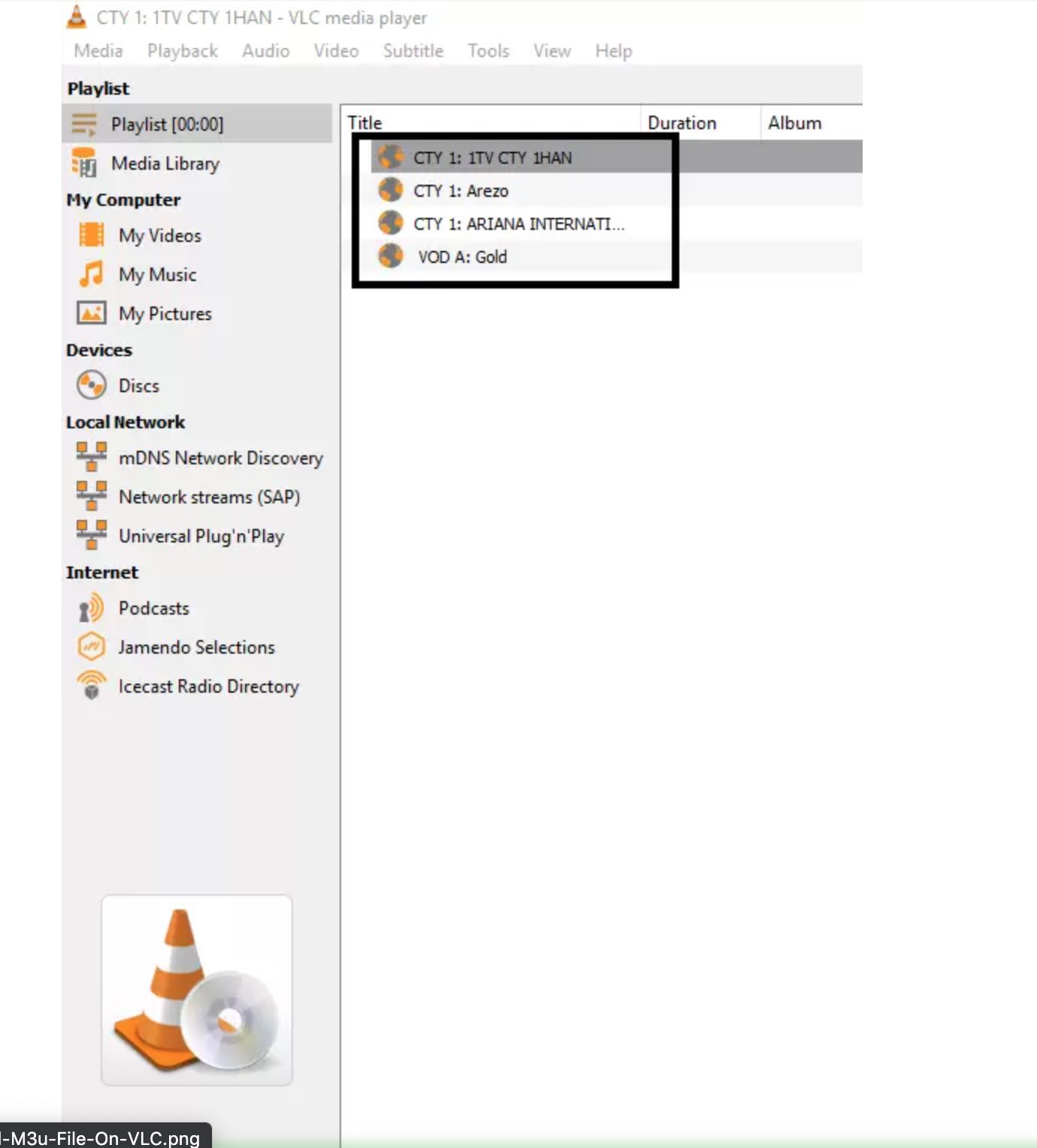 If you want to make changes to stream group, For example, if the group name is Country1, simply change the Country1 to CountryX: sample group-title=" Country1" to group-title=" CountryX" and save it. It will also show the new updated name on the App.

You can also change the channel name by only replacing the old name to the new one and save it. There many helping tools in notepad++ Or Textedit
Which makes many time-saving things like If from 200 streams you wanna change the group name from MyCountry to his country simply press CTRL+F from the above tab options click on Replace at the field of Fine What: MyCountry and On Replace with his country and Press Relace All button available at the right side of options. It will replace old text to a new one.